The Name
The Olympia Oyster (Ostrea Lurida) is our "namesake oyster". It is the only native oyster to the West Coast. It nearly became extinct due to over harvesting and ocean pollution and thus got overshadowed by the introduction of its Japanese distant cousin. Olympia Oyster Bar is an homage to the brilliant and valiant little bi-valve that has slowly made a comeback thanks to hard working oyster farmers.
The Oysters
Our celebrated oyster well offers 7-10 varieties of mostly Pacific Coast shellfish, with an occasional East Coast appearance. We proudly source our oysters directly from highly sustainable family-owned farms. Call it 'Farm-to-Bar' oysters.
Come visit us, we can't wait to share our oyster stories as well as the stories of the people that grow and harvest them!
The Wines
Oysters and wine are made to be together: combined they create an experience far greater than the sum of its parts.  Much like oysters, wine is also highly susceptible to nature's variations: terroir. We strongly believe that within their craft both oyster farmer and vintners best express the sense of place of their chosen good by paying a close eye to nature itself.
This is why we choose to pair our food with wines that are biodynamic and/or organic, with an emphasis on natural wine-making and artisan production. Our wine list is whimsical rather than extensive and features a variety of regions, including less well known ones.
Come visit us, we can't wait to tell you stories about these fantastic libations and about the people that make them!
Cocktails
Our bar showcases a combination of revisited classic and vintage cocktails as well as some of our signature creations. Ryan Magarian (Aviation Gin/Oven and Shaker) participated in laying out the foundation for our classic cocktail segment with a re-imagined playful and intelligent twist. Rather than parading an extensive spirit selection we believe less is more. Our high-drinkability cocktails are fresh and citrus forward; they are designed to be sipped with ice cold bi-valves.
Spirits
We are proud to have selected some craft sipping spirits that in our opinion are delicious with oysters. Check out our signature oyster spirits from around the world.  In resonance with our wine program, many of these spirits are made with raw ingredients and fermented with wild yeast (Mezcal, Cachaca, etc…).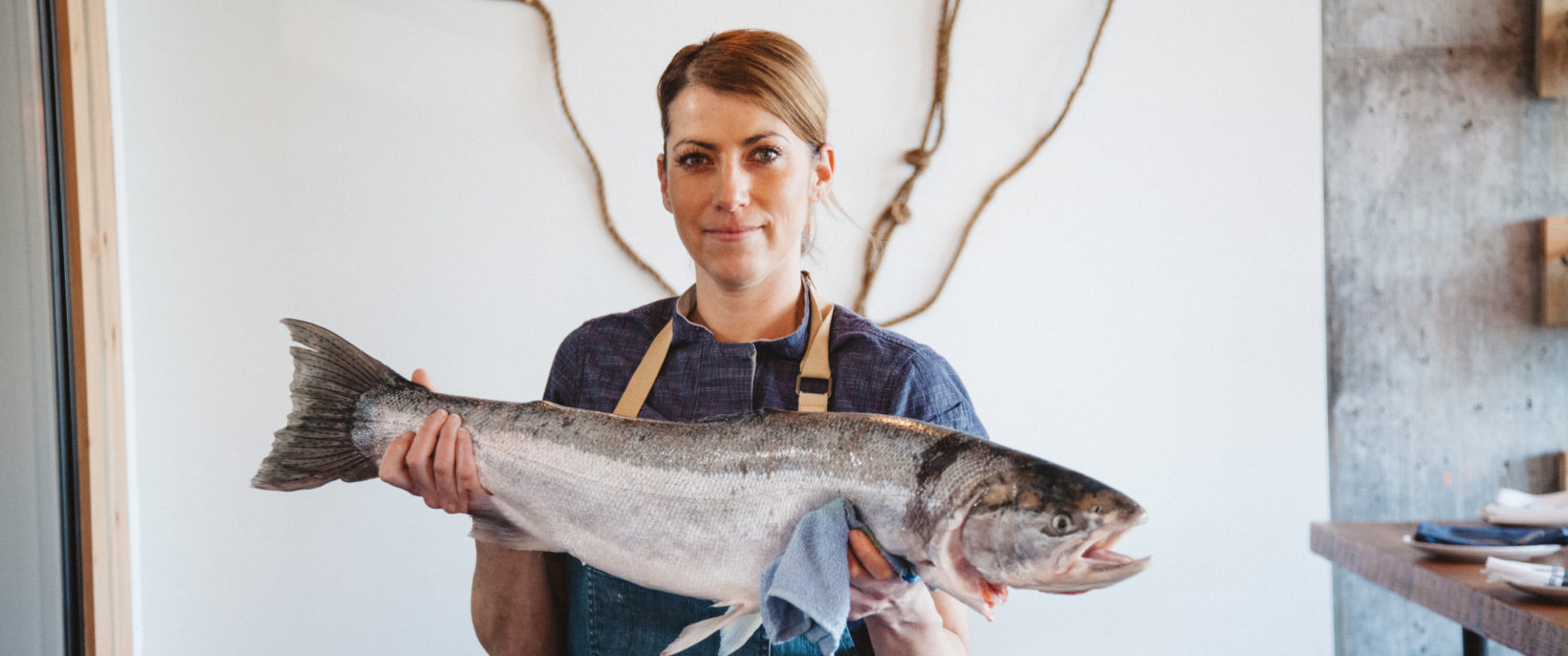 Chef/Owner Maylin Chavez is a native to Tijuana, Baja California Norte. She brings her heritage and passion for the sea to each dish she prepares. Her personal and professional experiences cooking in Baja, abroad, and being surrounded by the rich diversity of ingredients has created a direct imprint on her cuisine. "My approach to oyster and seafood cookery is to surprise the senses, and bring a mélange of globally inspired flavors to each bite you enjoy."
FOH manager and wine curator Simon Lowry grew up in Paris, France, in a Franco-American household. He is a self-declared seafood, wine and techno geek. He spent all his holidays on his grandparents' farm in Brittany, close to the famous Belon River, one of the oyster-producing regions of France. Simon believes in the power of food & wine as a cultural foundation for transmission of identity and as a medium for cultural exchange. He dreams and thinks of wine every waking minute.
Bar program founder Ryan Magarian is considered a purist by his industry peers, his talent and passion revolves around mixing classic and vintage cocktails, often, re-imagined with whimsical and intelligent twists. An artisan dedicated to the extreme details of his craft, Ryan is the co-founder of both Aviation American Gin with craft spirit pioneer House Spirits Distillery along with Oven and Shaker Bar and Pizzeria in Portland's Pearl District with six-time James Beard nominated chef Cathy Whims and restauranteur Kurt Huffman.
Co-founder Melissa Mayer was inspired by her travels and her passion for oysters and oyster farmers to open an oyster bar where oysters were king and libations their queen. The idea was to bring the oyster farm to the oyster bar. In 2010, she and co-creator and Chef /Owner, Maylin Chavez moved from Southern California to PDX to find the perfect home for Olympia Oyster Bar and landed on N. Mississippi.